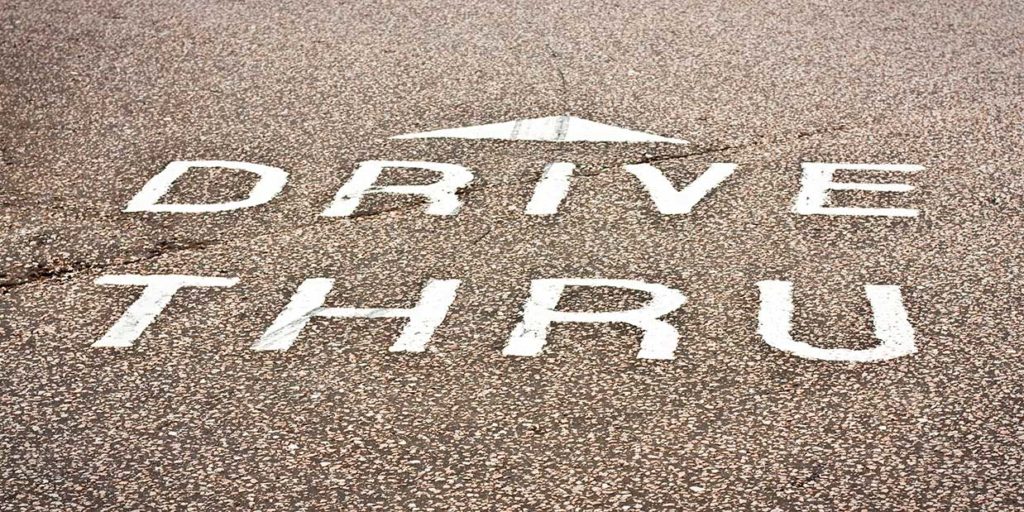 No one disputes the revenue-generating power of the drive-thru. Quick Service Restaurants (QSRs) have recognized their benefits for a long time. According to QSR Magazine's 2018 Drive-Thru Study, "most major quick serves report about 70 percent of their sales going out the drive-thru window." Making mistakes in drive-thru design can be costly.
Drive-Thru is Getting Tougher
However, in the same report, we learn that the "average speed-of-service times" is declining. It is taking longer to move a customer from the point of order to the point of receiving their food. The results include:
increased costs to serve per customer
fewer customers served per hour
an increase in customer dissatisfaction
an increase in drive-offs (customers driving away without their food)
When a customer orders their food but drives away, you can bet they are mad. You can also bet that they won't be back for a while. Additionally, as food waste rise, costs increase.
Drive-Thru Design Matters
Recently, I sat down with Ed Russ, our Director of Professional Services, and I asked him to tell me what mistakes people make when designing a drive-thru. So, here is a list of things NOT to do:
Don't,
Put your drive-thru menu board too close to the window – allow for at least three cars
Place your mic stand directly across from a solid wall or fence – this can create reverb and echos
Put your mic stand/speaker post too close to the menu board – allow for about 6.5 ft between them
Put the mic and speaker too close together – use a mic/speaker stand designed for optimal separation
Pour curbs higher than six inches – higher than this and the mic will be out of position
Put metal objects like grease catches and pipes in the ground near the menu board – they can interfere with the car detector (loop detector)
Mount your menu flush to the wall – this can make it difficult for everyone in the car to see
As you can tell, there are several things to avoid when installing a drive-thru, and this isn't a complete list. The most important message to receive is that planning is essential, especially if this is a new drive-thru. Allow yourself ample time to plan and prepare, and consult with a professional organization with a track record of successful drive-thru deployment projects.
When I first learned about drive-thrus, I heard a powerful illustration of planning. Imagine your new restaurant location. You've poured a nice new driveway of asphalt, and you are ready to install your drive-thru. The installers cut lines in your driveway to lay down the metal loop that detects your cars. This mars your beautiful driveway. After several months of hot weather and lots of great drive-thru traffic, your system stops recognizing cars. What's wrong? A quick inspection reveals ruts have developed in your drive-thru lane from the traffic slowly rolling over the hot gooey asphalt. The wire loop is sticking out of the ground and breaking apart. What a mess!
How do you avoid this mess?
Plan. In your planning with a professional team, you would have learned two things:
Install the loop detector before you pour your driveway – no unsightly saw cuts in your new drive
Use concrete for the drive-thru lane instead of asphalt – it won't heat up and develop ruts or break away like asphalt
I hope this article helps you. If you want to speak to a professional, we are happy to consult with you on your project.