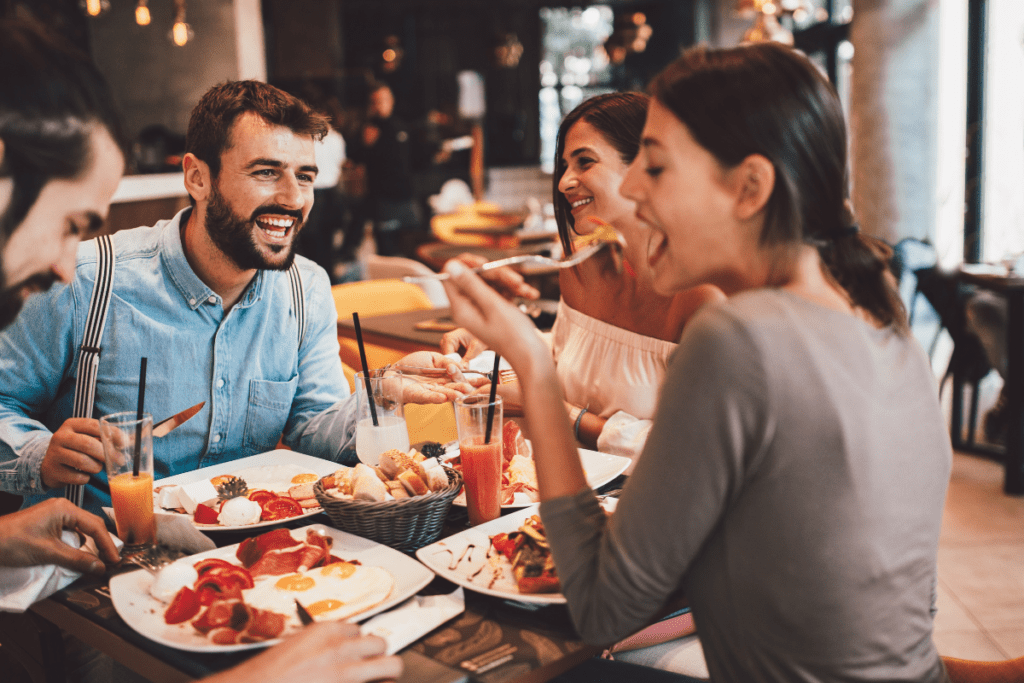 If you've been in a restaurant when the background music stopped playing, you know that streaming music has several benefits. It adds to the mood promoted by the restaurant and provides a mask of noise that allows patrons to talk freely. So, you may wonder, "Can I stream music at my restaurant?
Yes, you can stream music at your restaurant!
But, before you go out and buy a set of speakers and connect it to your phone and Spotify, consider these tips.
Make sure you have streaming rights for the music you play.
Choose the music that fits the mood or ambiance of your business.
Design a system that allows for zone volume control
Pick hardware that makes listening enjoyable
Digital Streaming Rights – Do you have them?
You may be tempted to sign up for a free streaming service, plug an iPhone into a speaker system, and call it enough. But, this approach leads to playing unlicensed music, which can result in huge fines.
Invest in a streaming music service that provides you with digital streaming rights.
Eliminate the Ads
Ads are another drawback of free streaming music services. In fact, how would you feel if a competitor's ad played in your restaurant? With a free service, that is a real possibility. A paid service should eliminate the ads or allow you to play your own.
So, can you stream music at your restaurant? Absolutely. Just do it the right way. Give your guests a great experience and keep yourself out of trouble.